The release of Duplicate File Detective 7 includes a wide range of feature enhancements while also retaining the signature product design and workflow upon which hundreds of thousands of users depend. Let's take a closer look.
Improved Performance
Performance was a key focus during the development of Duplicate File Detective 7. Areas of improvement include the file system discovery phase (which is now multi-threaded), faster file type resolution, consolidated internal data storage, faster data exports and imports, faster duplicate file report sorting, and much more.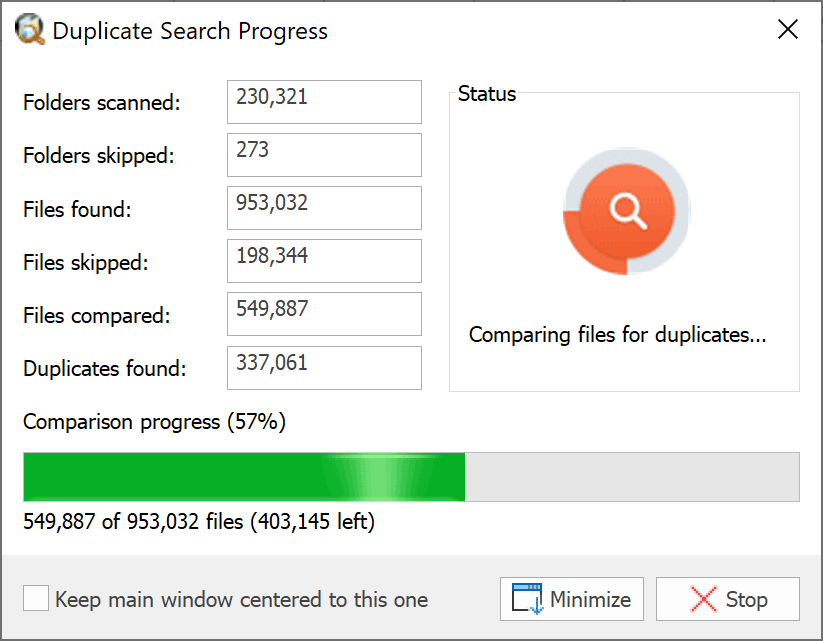 The result is a product that's quicker across the board. These improvements are especially apparent when analyzing remote (network) file systems.
User Interface & Accessibility
We've updated Duplicate File Detective's user interface so that it's perfectly crisp and clear at any resolution. The product's ribbon command interface has also been modernized, including updates to the dark mode theme.
Usability has also been improved through the additional of new keyboard shortcuts for operating on selected files.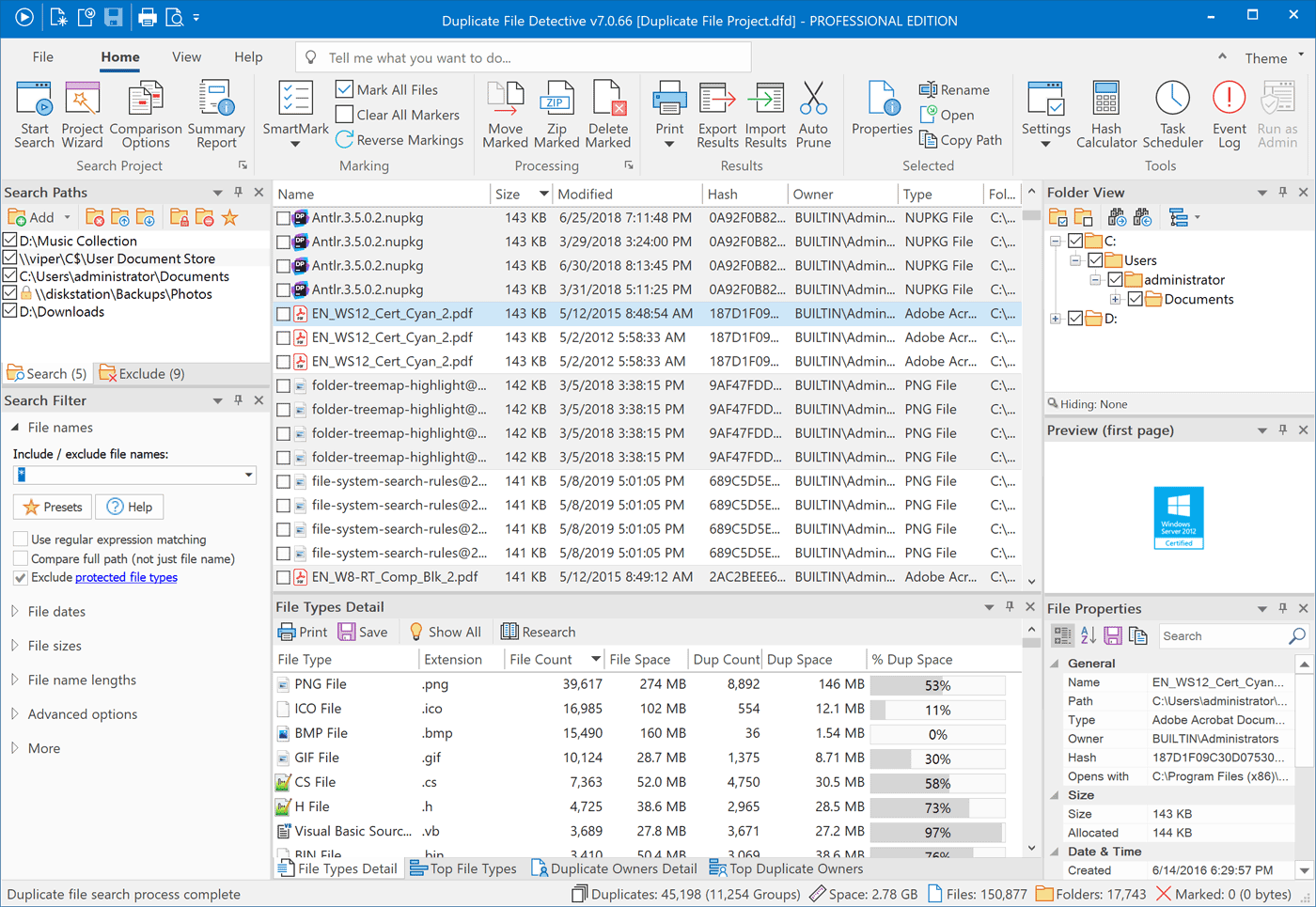 Improved Preview Window
Duplicate File Detective's file preview window has been enhanced to show (partial) text files and PDF documents. It can also now render larger document type icons (when available) and supports M4V multimedia files.
New File Comparison Options
There are several new duplicate file comparison options available in Duplicate File Detective 7.
Added the ability to ignore times when comparing last modified timestamps.
Added the ability to ignore the "second" portion of times when comparing last modified timestamps.
Added new filename match option that compares only a specified number of start characters.
Added new filename match option that compares only a specified number of end characters.
Added new filename match option that ignores a specified number of end characters.
In addition to the list above, we've improved support for audio tag extraction across all supported file formats.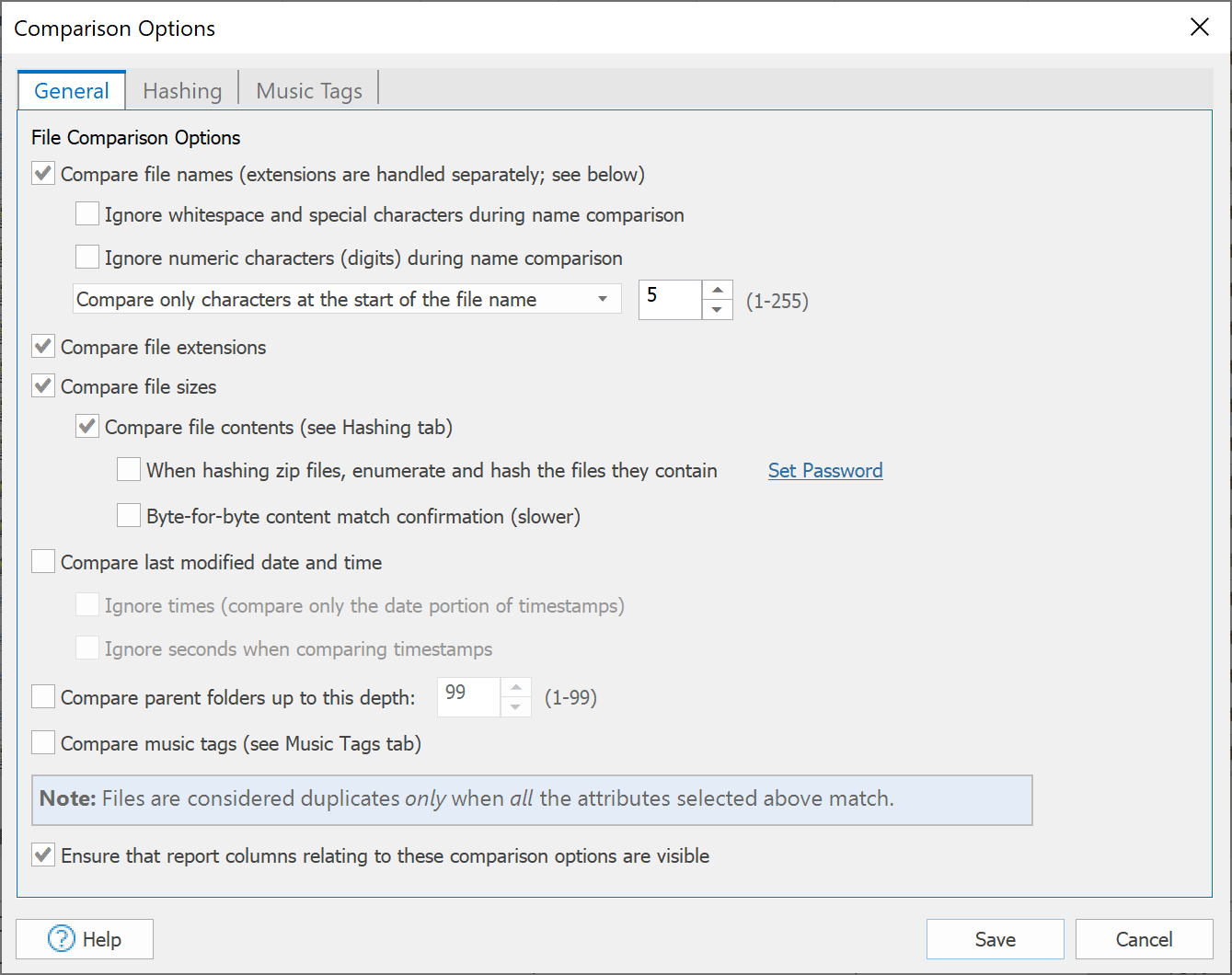 Aggregate File Properties
The file property window now includes additional properties for single-file selection, as well a new ability to summarize common properties when multiple duplicate files are selected - including aggregates such as total size, etc.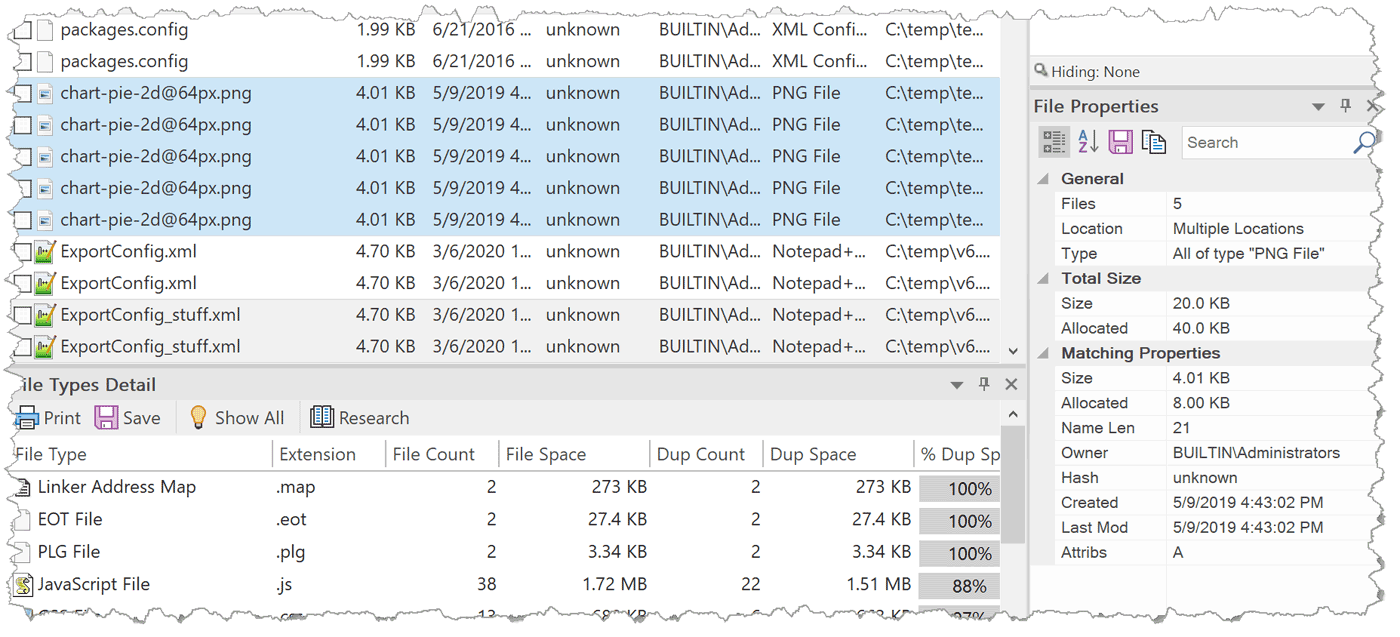 Improved Hash Calculator
The Duplicate File Detective hash calculator has uses a new, multi-threaded design for producing file checksums. It also provides a utility toolbar and an improved result layout that includes file icon, file size, and more.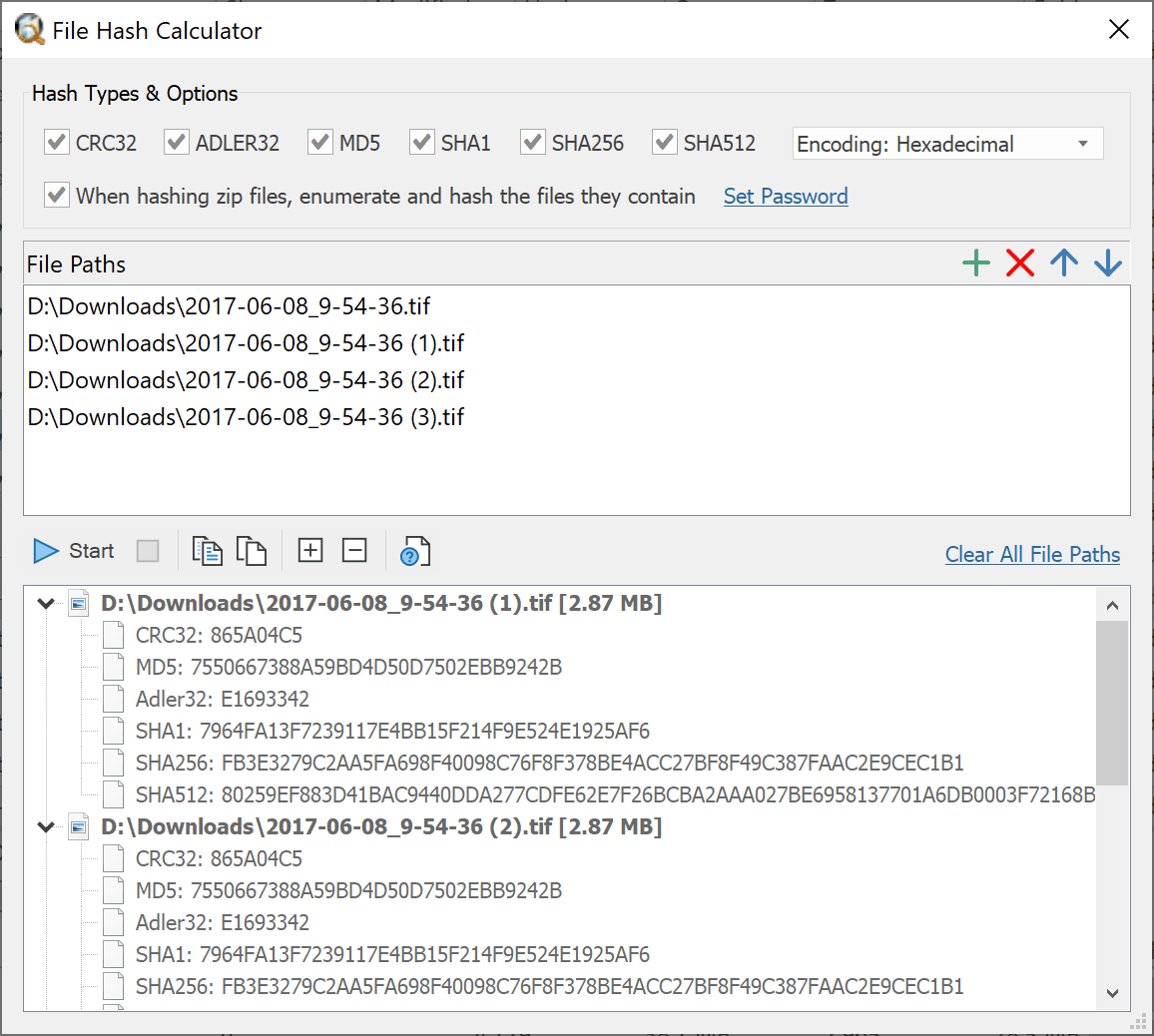 Additional Improvements
Search path validation now considers (and monitors) search path check state.
Improved, smarter default reparse point traversal and processing behaviors.
Results filtering now infers wildcard placement when not specified by the user.
Folders skipped as junctions or symbolic links are now logged (informational severity).
Added path length field to the duplicate file list of the Duplicate File Manager window.
Added protection option that warns when sending long NTFS paths to the Recycle Bin.
Updated hash algorithm implementations with latest fixes and performance improvements.
Duplicate report detailed tooltip is now only shown for the name column.
Improved the speed of folder view tree population for larger workloads.
Duplicate pruning operations are now much faster, especially for remote workloads.
Added duplicate group count to existing main window status bar pane.
Sorting the duplicate results detail view now retains previous full selection.
Hard link tracking is now an explicit option (off by default for performance).
Multi-page welcome wizard has been replaced with a simple, one-page welcome screen.
Duplicate search summary window now includes an overview of search filter configuration.
Updates to help file, including new examples, better high resolution support, and content additions.
Improved handling of Windows default shell context menu actions.
Overhaul of the product evaluation notification window.