Link Duplicate Files
The Duplicate File Manager (shown below) provides the ability to link moved or deleted duplicate files to an original file. This feature can help provide users with a seamless transition after the deduplication process is complete.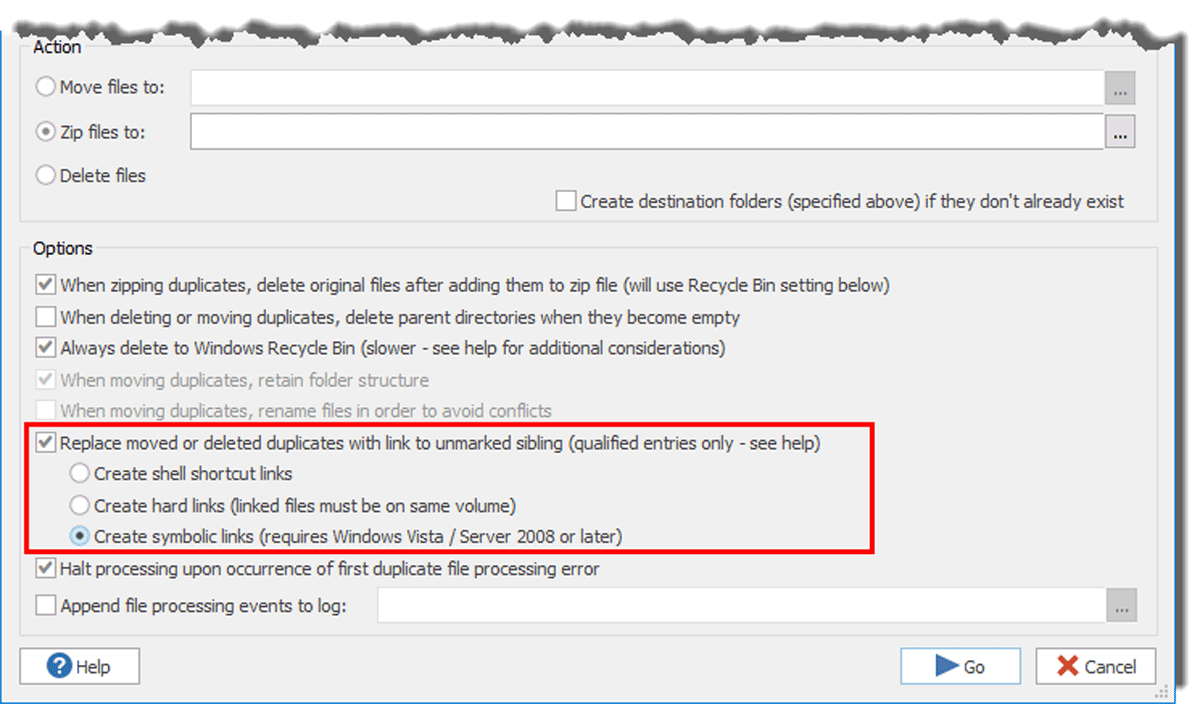 Duplicate File Detective offers a number of different duplicate file linking options, including shell shortcuts, hard links, and symbolic links.