Mark Duplicates for Processing
Now that you have a report of duplicate files, you can use our innovative SmartMark technology to mark the ones you want to move, delete, or archive. Automatically mark files by size, position, search path, and much more.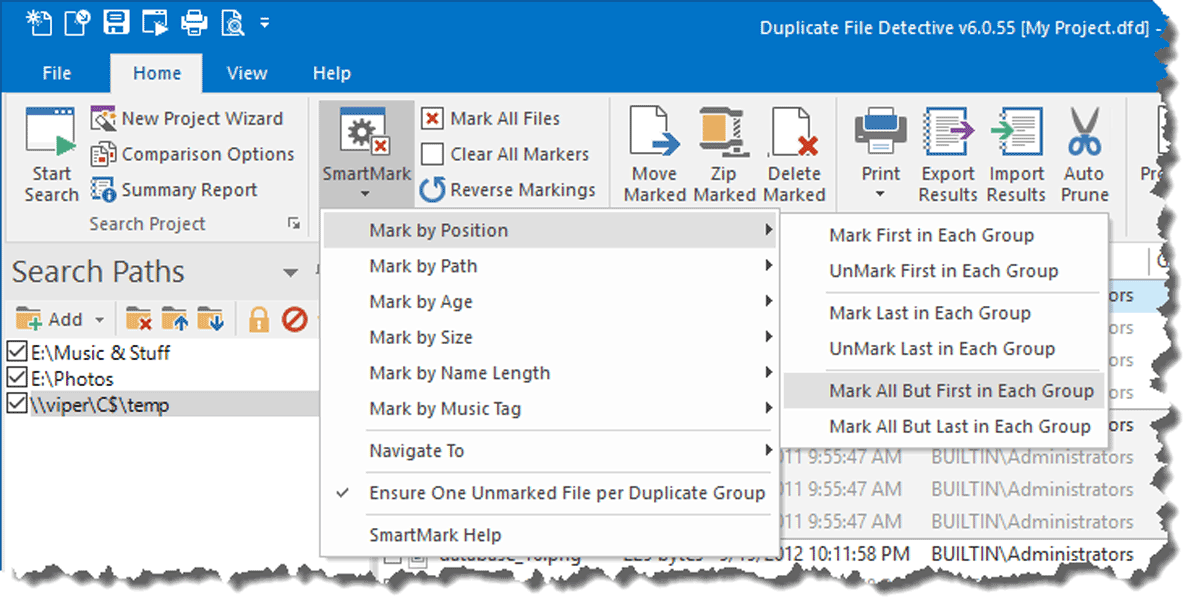 SmartMark also allows you to mark files by path using wildcard or regular expression pattern matching.